Let's make an awesome website
Need a professional website at a great price? Then you're at the right place. I build websites and e-commerce stores using WordPress for all kinds of businesses.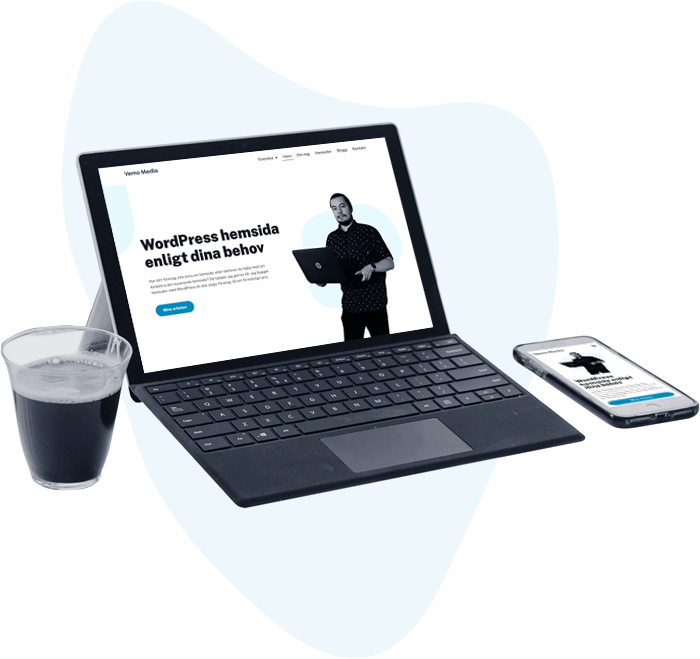 I hired Vemo Media to make a stylish website for my recording studio. I'm very happy with the end result and he updates the website very quickly when needed. I highly recommend him to others who need to get a website that both looks good and works flawlessly.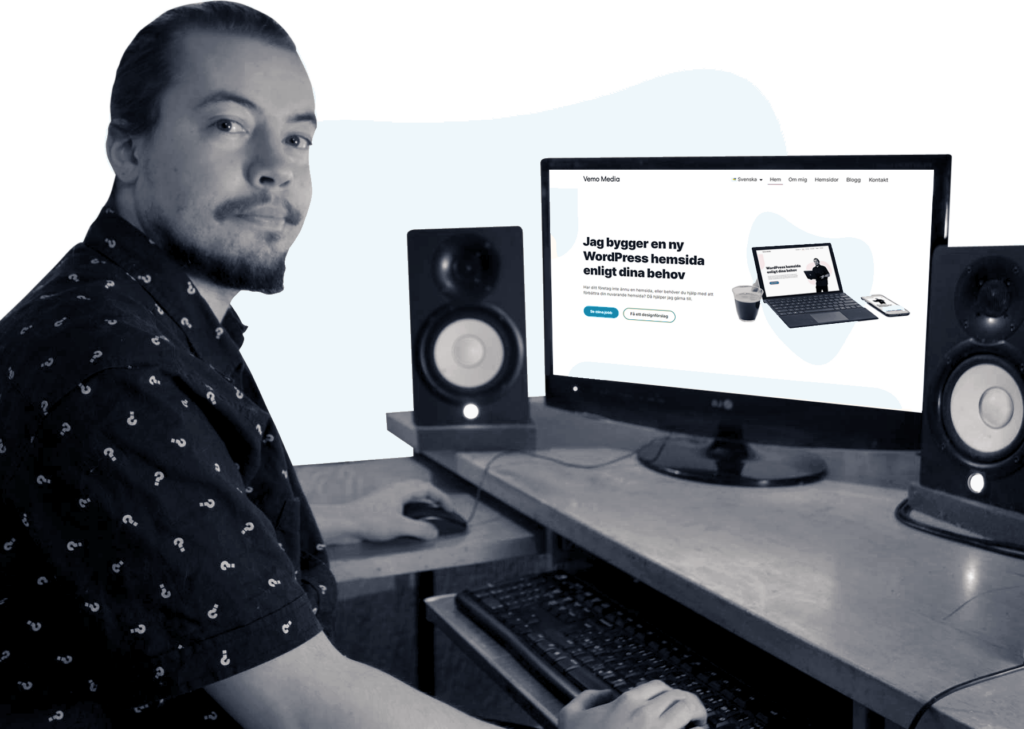 I'm a freelance web designer and developer in Turku, Finland that loves helping businesses with their websites. Whether you want to make a professional impression with a new website, or you e.g. want to get more work through your site, I'll be happy to help. 
Clean and mobile friendly design
You'll get a mobile-optimized website. You can also edit the website yourself with a page builder for WordPress.
As many revisions as you need
You don't have to pay until you're 100% happy with the site.
I build websites with best SEO practices in mind.
3 reasons to choose Vemo Media
I answer your questions and make the changes you request the same day if possible. My goal is to make the website design process as smooth as possible for you.
I'll make as many changes as you need to the website's design until you're satisfied. I'll even design your front page for free to kick off the project.
I'll build a website or e-commerce store with as many pages as you need (within reason) affordably. Want a website with separate pages for your services? Awesome, I got you.
Here you can take a look at some websites I have built for different companies, mainly with WordPress and Elementor. Read more on the website design page.
No, you can take care of the maintenance of the website yourself if you want. I can show you how to add and change text and images, etc.
If you want to be sure that your customers can always reach your website and that they can use the website without any problems, it may be a good idea to let me take care of the maintenance of the website.
The price for maintenance also includes minor changes to the website's content and layout when you need it. You can of course terminate the contract whenever you want without additional fees.
If you pay for maintenance of the website, I can add new pages or parts to the website (within reasonable limits) e.g. if your company is growing and you want a page / part for employees.
I use Ukko's business service for invoicing. 
Yes, I can build an online store with WooCommerce for WordPress.
I build websites with WordPress and the Elementor page builder because it is both fast and flexible. The license for Elementor Pro is included in the website.
Usually I use a theme as a starting point which I then adapt according to the company.
I have a great interest in design, search engine optimization and in general everything that has to do with websites.
My goal is to build you a website that you are completely happy with and that benefits your business. If you are unsure, we can make a contract where I describe exactly what I will and won't do.
New content from my website blog
I write about how to make websites, SEO and more on my blog.
I would love the opportunity to work on your website. Feel free to contact me if you have questions or you want to get started.