If you need a website at a reasonable price, and without any hassle, or help with visibility on Google (SEO), you're at the right place!
Your freelance web designer and developer
I'm a freelance web designer and developer in FInland specializing in building WordPress websites and WooCommerce stores. Whether you want to make a professional impression, or you want more people to contact you through your website, I'd love to help! 
Websites, E-commerce and SEO
Convince visitors and potential customers with a well-crafted website. Common and important functions, such as user-friendliness, contact forms, search engine friendliness, etc. are always included with the website.
WordPress is the most flexible and most used system for building and editing all kinds of websites and E-commerce stores, big and small.
Google-visiblity with SEO
I can optimize the website and its content to make it more visible on Google, with the goal of getting e.g. more visitors to contact you.
Sell products with WooCommerce
Need to sell something? WooCommerce is a very popular plugin for building both large and small online stores with WordPress.
Pay when you're satisifed
You'll get as many design suggestions as needed until you are completely satisfied. Pay only when the website is ready to be published.
My goal is for you to get a website that you benefit from as much as possible. The websites I build are suitable for anyone who needs a quality website without hiring an (often) expensive web agency.
My goal is to build simple but stylish and user-friendly websites that are easy to navigate and use. I have experience  building websites and online stores for smaller and medium-sized businesses, both as a freelancer and working at a digital agency.
Need a certain function, or help solving problems with your website? I have experience building WordPress websites and WooCommerce stores, and also a master's degree in computer science, which comes in handy when solving all kinds of technical problems.
You don't need to sign any sketchy contracts or pay for anything you don't need. You also don't have to pay for the website until you feel like it's ready to be launched. You'll also get as many design suggestions for the front page and the inner pages as you need.
To get the most out of your website, it has to be easy to find on Google when people are looking for your services. You can e.g. get more potential customers to contact you or increased sales with an easy-to-use website with content that is helpful to your visitors.
Jag anlitade Viktor för att göra en snygg hemsida för min musikstudio. Slutresultatet blev väldigt bra och Viktor uppdaterar hemsidan väldigt snabbt då man behöver. Rekommenderar starkt till andra som behöver få en hemsida gjord som ser både snygg ut och fungerar felfritt.
Owe I.
Wolfthrone Studios
Tack för en otroligt smidig kommunikation under bygget av min webbsida. Lagom med tid för mig att plocka fram bildmaterial och fundera igenom justeringar av utseende och funktioner. Med lite bollande av tankar och ideer fram och tillbaka blev slutresultatet kanonbra. Kan definitivt rekomendera kollegor och vänner att anlita just er.
Thorbjörn H.
THC Arborist
Viktor hjälpte mig skapa en stilren och proffsig webbsida till mitt företag. Rekommenderar absolut hans tjänster!
Johnni L.
Arbor Axess
I am very happy with the design of the website. Viktor responded quickly to my messages and made any changes I needed quickly. If someone I know needs a website, I would not hesitate to recommend him.
Kevon C.
Follow Up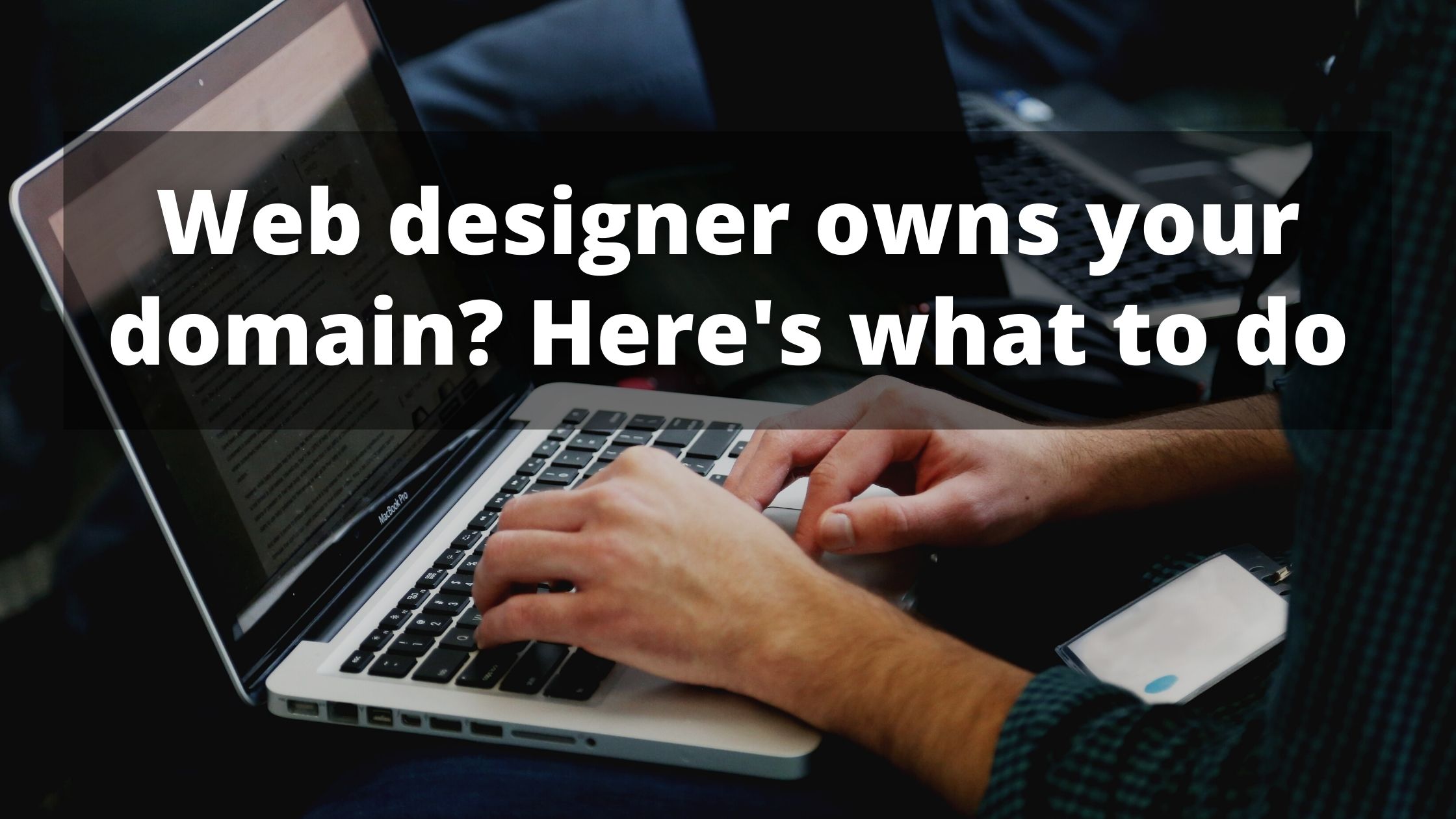 It sucks to find out that your web designer owns your domain. This makes it very hard to re-design the website, change hosting, and many other things. It's even harder
Read the article
Got any questions? Feel free to get in touch.
Get started with a free design